Suppliers
Hylo sets the highest standards in deciding who we work with. We recognise the importance of collaboration in reducing impact and creating better products for performance and Planet.
Production Partners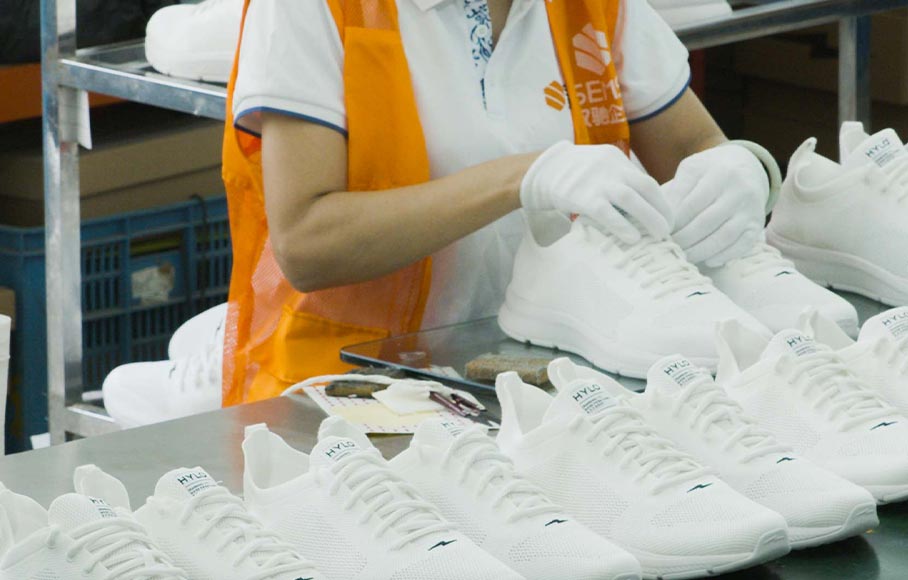 Production Partners
Our production partner is SEMS in Putian, China. We conduct regular third-party audits on worker conditions and pay with Elevate, a leading auditor.
Their first audit of SEMS found that 100% of workers are paid correctly and above the regional average. The lowest take-home pay is 23% above the regional average. Working hours are 18% less than the regional average.
Our Supply Chain
We are constantly seeking ways to reduce our impact - and that includes minimsing our supply chain.